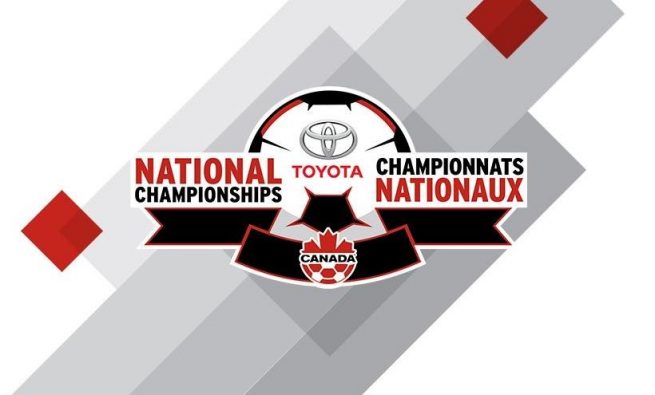 Canada Soccer Toyota National Championships
Canada Soccer's Toyota National Championships have served as our nation's premier amateur competition for more than 100 years, with the men's competition inaugurated in 1913 and the women's competition inaugurated in 1982. At all age levels, the Toyota National Championships provide a meaningful soccer experience for host cities and participating teams, as well as the players, coaches, support staff, officials, and volunteers. These competitions are complimented by both the Futsal Canadian Championship (since 2015) and the Canadian Championship featuring Canada's professional clubs (since 2008).
---
2018 Toyota Club Nationals
Best of luck to our Club teams representing New Brunswick in the 2018 Toyota Club National Championships, October 3rd to October 8th 2018.
U15 Girls – Fundy Soccer Association
U15 Boys – Fredericton District Soccer Association
U17 Girls – Fredericton District Soccer Association
U17 Boys – Codiac Soccer
Jubilee Senior Women – Fredericton Picaroons Reds
Challenge Senior Men – Fredericton Picaroons Reds
Follow the links below for each Championship and find out more about schedules, results, web streaming and the mobile app
Archives:
---