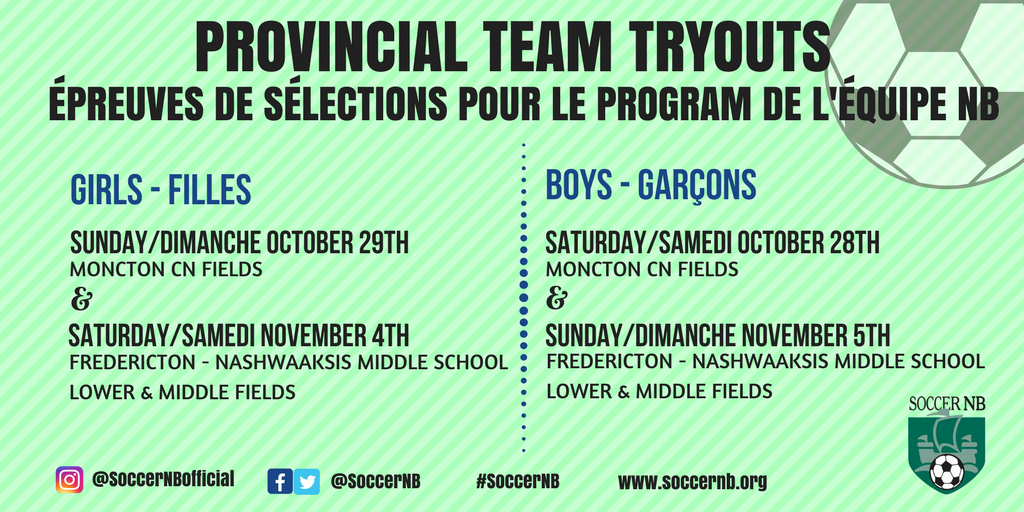 Provincial Team Tryouts 2017-2018
The Soccer New-Brunswick Technical Department would like to inform you that the 2017 Team NB Try-Outs are being held in Moncton Saturday October 28th for boys & Sunday October 29th for girls and at a second location TBC on Saturday November 4th for girls and Sunday November 5th for boys. We are ready for another great season and hope you can attend the Try-Outs!
The age groups are U13 (2005+), U14 (2004), U15 (2003), U16 (2002), U18 (2000-2001), Male and Female.
GIRLS – Sunday October 29th & Saturday November 4th 2017
BOYS – Saturday October 28th & Sunday November 5th 2017
You can pay the $20 (CASH/CHQ only) registration fee at your arrival or 30 minutes before the tryouts. We will have a registration table set up to gather the payment. Please share the name and year of birth of your child upon arrival to pay.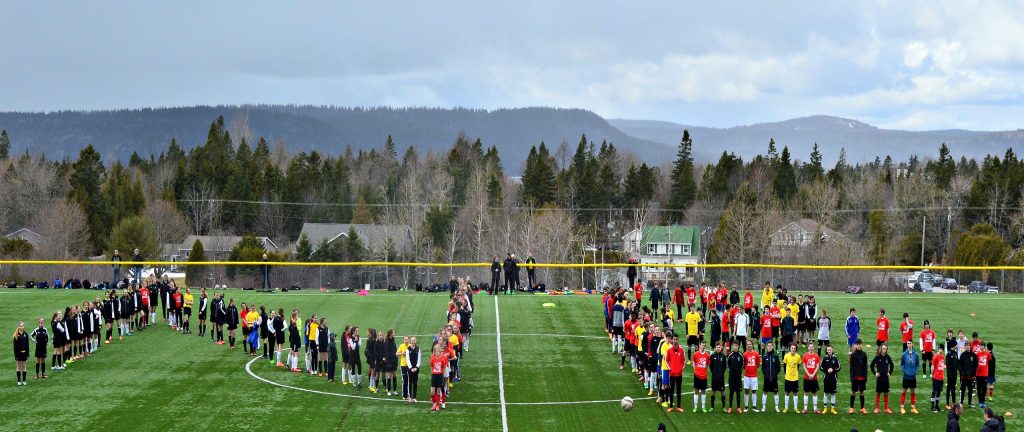 Provincial Teams 2014-2015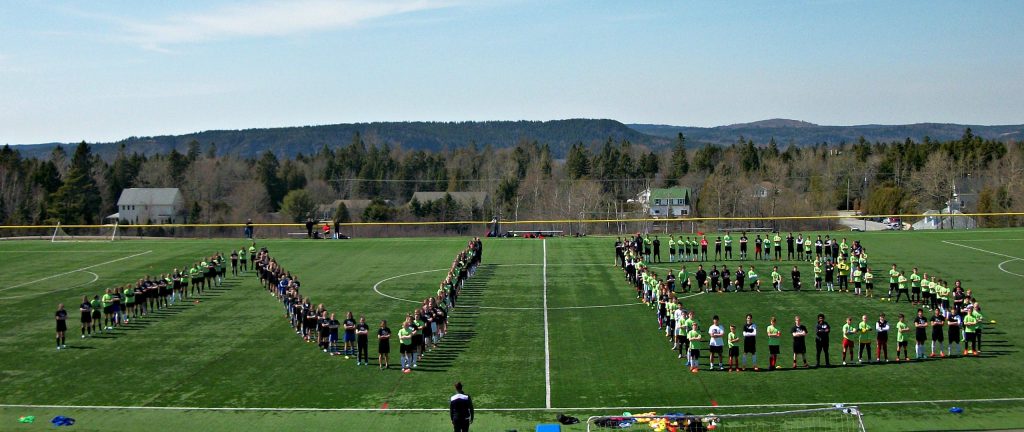 Team NB 2015-2016
Provincial Team Program Gold Sponsor
Provincial Team Program Bronze Sponsor