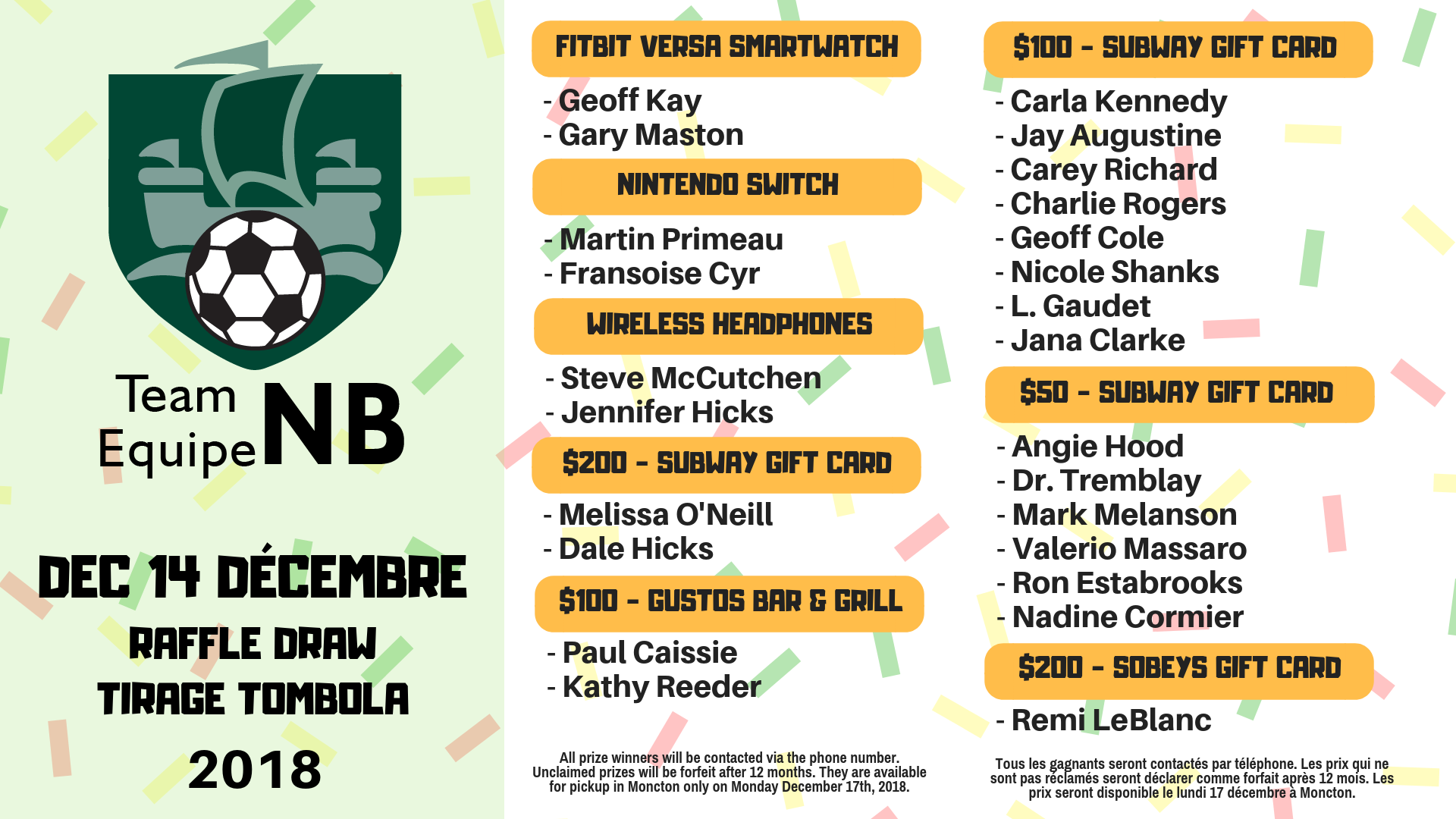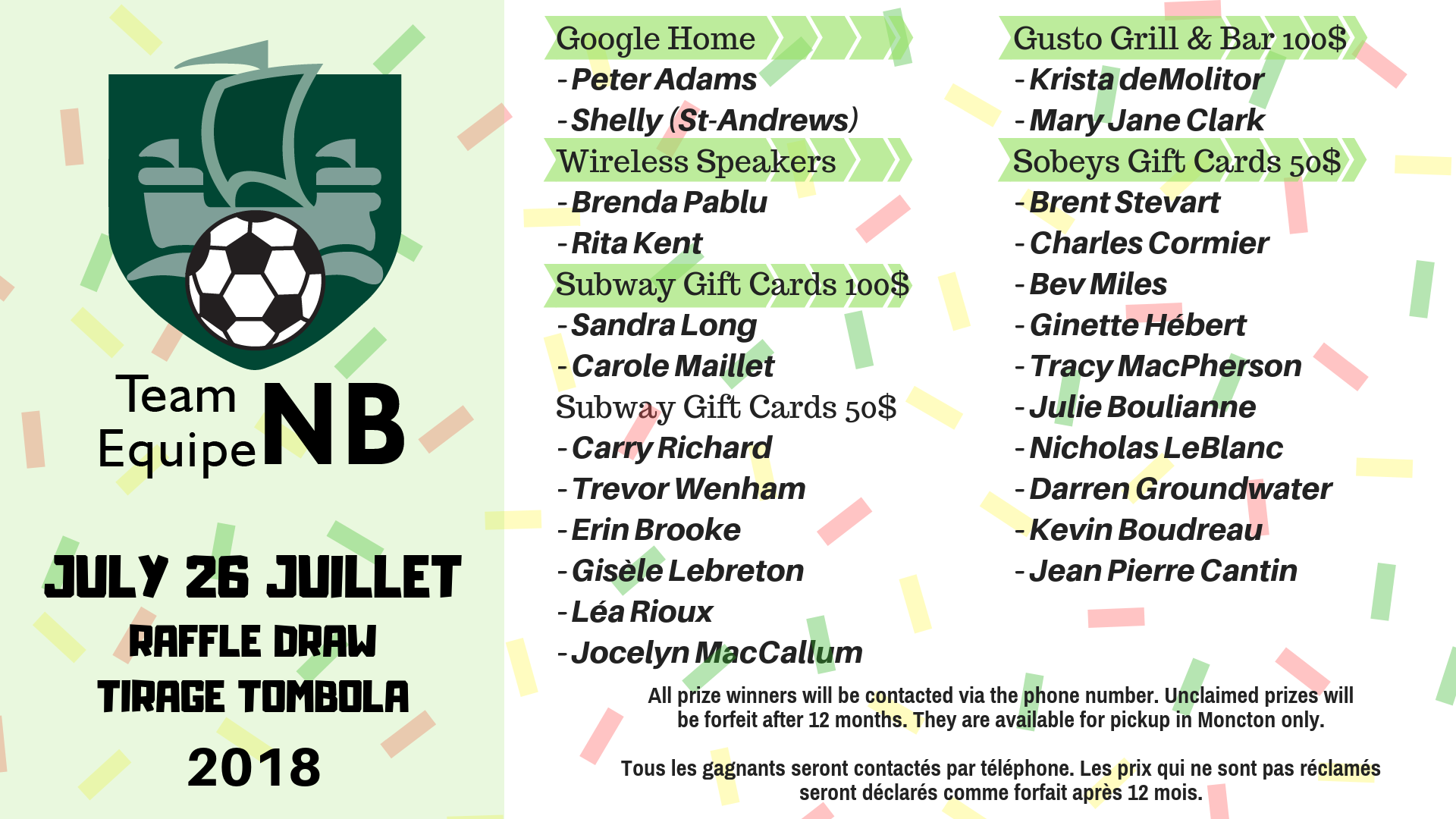 WHEN DO I BRING BACK MY SOLD RAFFLE TICKETS/ QUAND DOIS-JE RETOURNER MES BILLETS VENDUS?
There are TWO draws.
All sold tickets need to be brought before the First Draw date. You have up until 1 day before the draw date to drop off your sold tickets at our office. You can mail them as well, as long as we receive them before the draw date. If still have some to sell after the first draw, you have to get them back to the office before 1 day before the last draw in December.
—
Il y a DEUX pigés de prix (26 juillet et 13 décembre). Tous les billets vendus doivent être remis au bureau de Soccer NB au moins une journée avant le premier tirage du mois de juillet. S'il vous reste des billets à vendre après le premier tirage, vous aurez jusqu'à une journée avec le prochain tirage du mois de décembre pour les retourner au bureau de Soccer NB. Vous pouvez également les envoyés par la poste.
607 St-George Blvd Unit 103A,
Moncton NB
E1E 2C2
IF I BOUGHT A TICKET FROM THE TEAM NB PLAYER AND WON, HOW DO I CLAIM MY PRIZE?
SI J'AI ACHETER UN BILLET D'UN JOUEUR DE TEAM NB ET JE GAGNE, JE RÉCLAME MON PRIX DE QUELLE FAÇON?
All prize winners will be contacted via the phone number they provided on the ticket(s). Unclaimed prizes will be forfeit after 12 months. They are available for pickup in Moncton only.
—
Tous les gagnants seront contactés par téléphone avec le numéro fournis sur leur(s) billet(s). Les prix qui ne sont pas réclamés seront déclarés comme forfait après 12 mois.