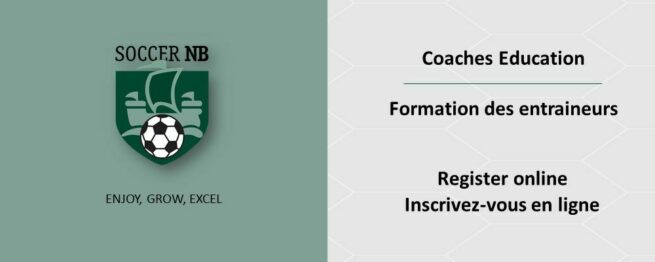 Follow the links below to register for 2023 Coaches Education Courses.
Please refer to the 'Calendar of Events' on our home page for course dates.
Please login to your Soccer NB PowerUp account to register : https://soccernb.powerupsports.com/
Courses
Dates
Locations
Registration
*C-License Theory
C-License Theory
C-License Theory
C-License Workshop
C-License Workshop
C-License Evaluation

**B-License  Theory

(PART 1)

B-License Theory (PART 2)




B-License  Workshop

B-License Evaluation

Intro to Goalkeeping
Intro to Physical Preparation
Course Prices:
C-License : $350
B-License: $500
Intro to GK: $40
Intro to Physical Preparation: $40
*Please note: Participants wishing to successfully complete the C-License are only required to attend 1 of the 3 available time slots for the C-License Theory, as well as 1 C-license Workshop, and the C-License Evaluation.
** Please note: The C-License certification is a prerequisite for the B-License.
Soccer New Brunswick is pleased to introduce and implement the new national coaching certification pathway and program. A transition to a Coaching Education Framework launched by the CSA in conjunction with the National Coaching Certification Program (NCCP) is taking place and during this period there will be changes made to the coaching requirements in New Brunswick. As part of the process, the new Canadian Soccer Association's Long Term Player development (LTPD) Coaching
The new course format will include material developed based on the 'Wellness to World Cup Long-Term Player Development Program (LTPD)' developed by the Canadian Soccer Association focused on age and stage relevant training and coaching. There will be no pre-requisites to enter either of the new streams allowing coaches or organizations to determine what level of appropriate training they require.
Coaching Resources
---
Soccer New Brunswick is pleased to offer to its coaches throughout the province, multiple coaching courses and training: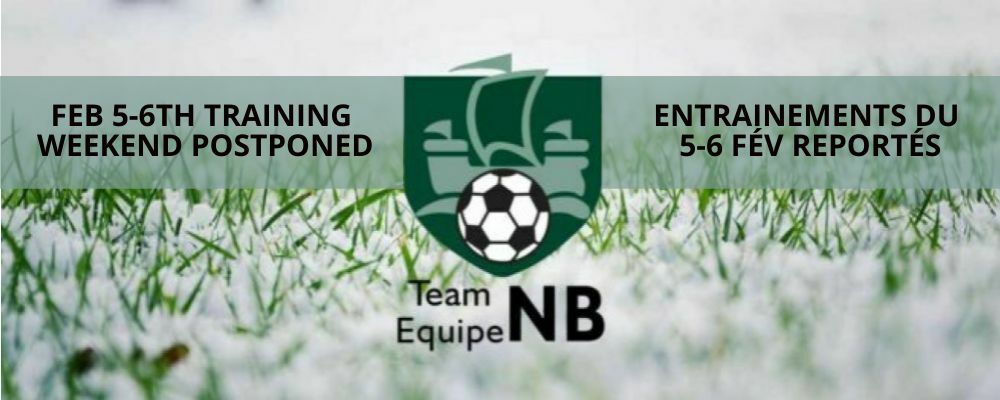 Team NB training weekend postponed to further date.  Unfortunately with the current weather, we have decided to postpone this weekends' training camp (Feb.5/6). Safety has always been our top priority. We will be rescheduling this…