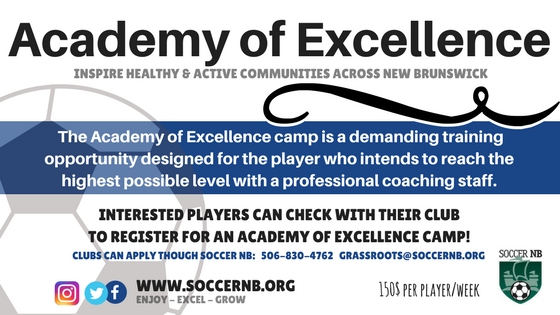 The Academy of Excellence camp is a demanding training opportunity designed for the player who intends to reach the highest possible level. Professional coaches with the highest qualifications and experience in Soccer staff, provide instruction in both individual skill development and advanced group tactics. The intent is to introduce new concepts and provide new dimensions for the player who has a solid foundation in the fundamentals of the game.
They are  1/2 day sessions for a week long Camp.
The cost is $120/week for each participant.