The Provincial Team Program
The Provincial Team Program provides opportunities to talented players from across New Brunswick to develop their skills though advance training and participation at top showcase tournaments. The program is led by Soccer New Brunswick's Technical Staff and National Certified Coaches. Players will be identified through detection, identification camps and a tryout process.
Players will have access to training sessions through the fall, winter & spring in venues throughout the province. Each training weekend will look to improve technique with a direct link to tactical application. On-field and classroom sessions will be part of the program.   Topics such as sport psychology, nutrition, and soccer tactics will be presented.  The program is part of the New Brunswick Long-Term Player Development Model and is designed to be consistent with the Canadian Soccer Association's Long-Term Player Development (LTPD) philosophy and will provide a challenging, competitive training environment for qualified New Brunswick players to improve their technical and tactical skills.
Please review the Provincial Team Package of the current season for more details. The package is available on the Winter Program page.

Thank you to our Provincial Team Program Gold Sponsor!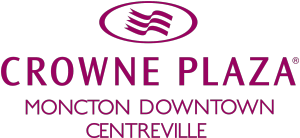 Thank you to out Provincial Team Bronze Sponsor!
---
Team NB Coach Selection Process
Check out the document below with regards to the Team NB Coach Selection Process.
Team NB Coach Selection Process
Team NB Coaches Invitation Form
**REFUND POLICY** All funds are in Canadian dollars. All registrations are subject to a $50 non-refundable administration fee. Refunds will be issued for medical reasons (with doctors certificate). Any other refund request must be directed to admin@soccernb.org  Non-medical refund requests may be accepted or declined at the sole discretion of Soccer NB.