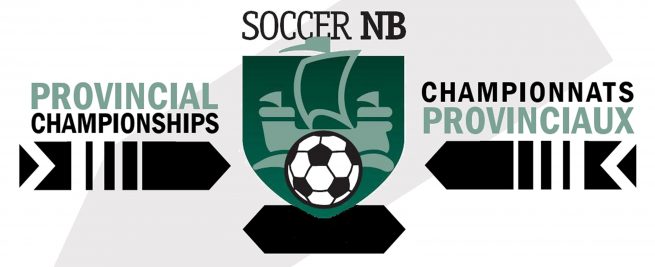 For all 2023 Provincial schedules and results please go to:  competitions.soccernb.org
The Soccer New Brunswick Provincial Championships are to offer member club teams the opportunity to compete against the other top teams from around the province in their age and ability category. Each Provincial Championship is hosted by a local club on behalf of SNB. Member clubs are asked to submit an application to host a provincial championship which is normally confirmed at least one month prior to the scheduled competition. An eligible team shall be affiliated with a Club in Membership and registered by that Club with Soccer New Brunswick. For a team to qualify it must have competed in the provincial league or their regional qualifier during the current season.
Best of luck to all teams!
To follow all the Provincial schedules, results, and standings go to: Competitions.soccernb.org
Provincial Championships

Tournament
Date
Provincial Host
Schedules & Standings
Senior
Grand Masters Michel Morin (45+)
September 22-24
Fredericton
Competitions.soccernb.org
Challenge Cup
August 11-13
Fredericton
Competitions.soccernb.org
Division 1
U11 Male and Female Jamboree
August 26-27
Dieppe (Boys Saturday & Girls Sunday)
Competitions.soccernb.org
U13 Male and Female
August 26-27
Fredericton (Boys) Oromocto (Girls)
Competitions.soccernb.org
U15 Male and Female
August 26-27
Miramichi (MVSA)
Competitions.soccernb.org
U18 Male and Female
August 19-20
Riverview (RSA)
Competitions.soccernb.org
Premier
U13-U15-U17 Male and Female (NBSL)
September 2-3
Moncton (Codiac)
Competitions.soccernb.org
Other Provincial Championship News
---
Good luck to all the teams participating in the 2022 Premier Provincial Finals tomorrow! To follow the results live go to: provincials.soccernb.org