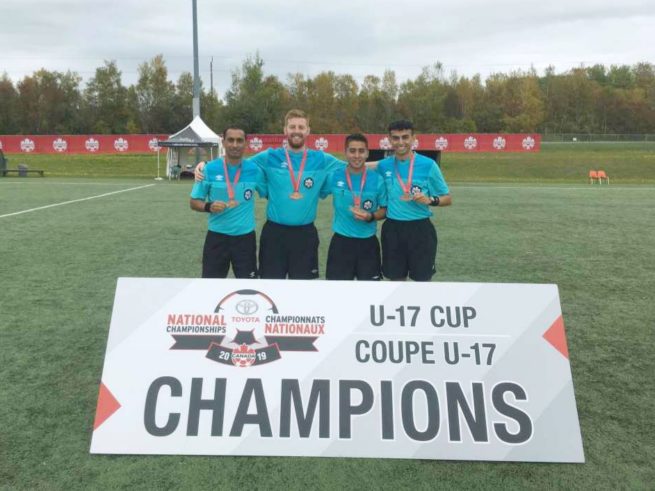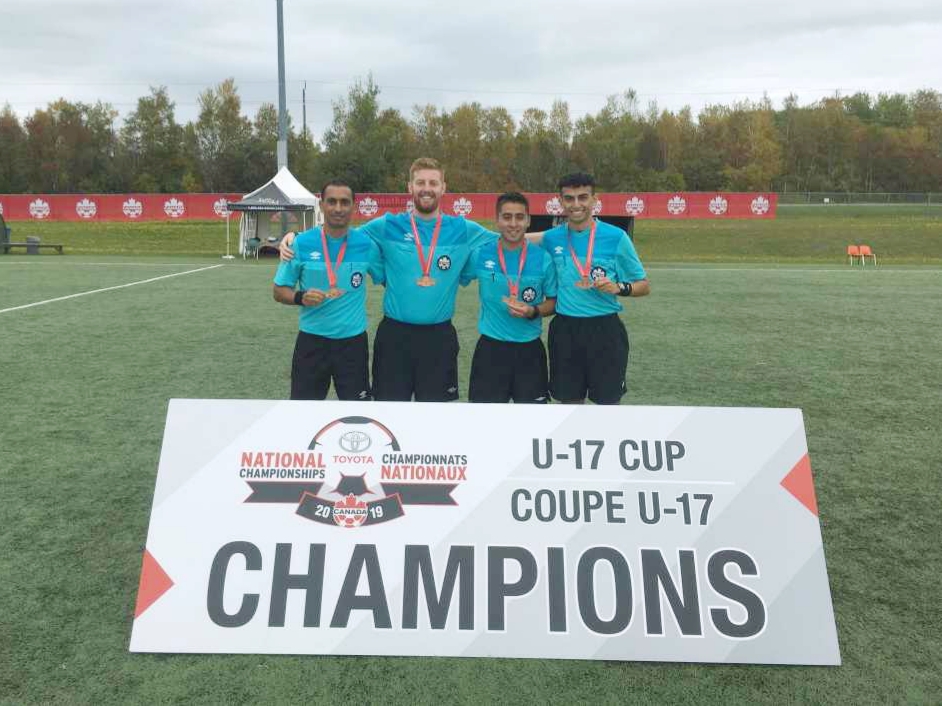 NB officials star at Toyota National Championships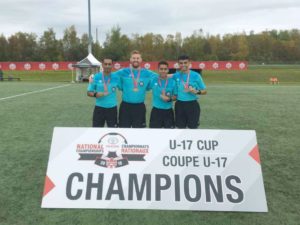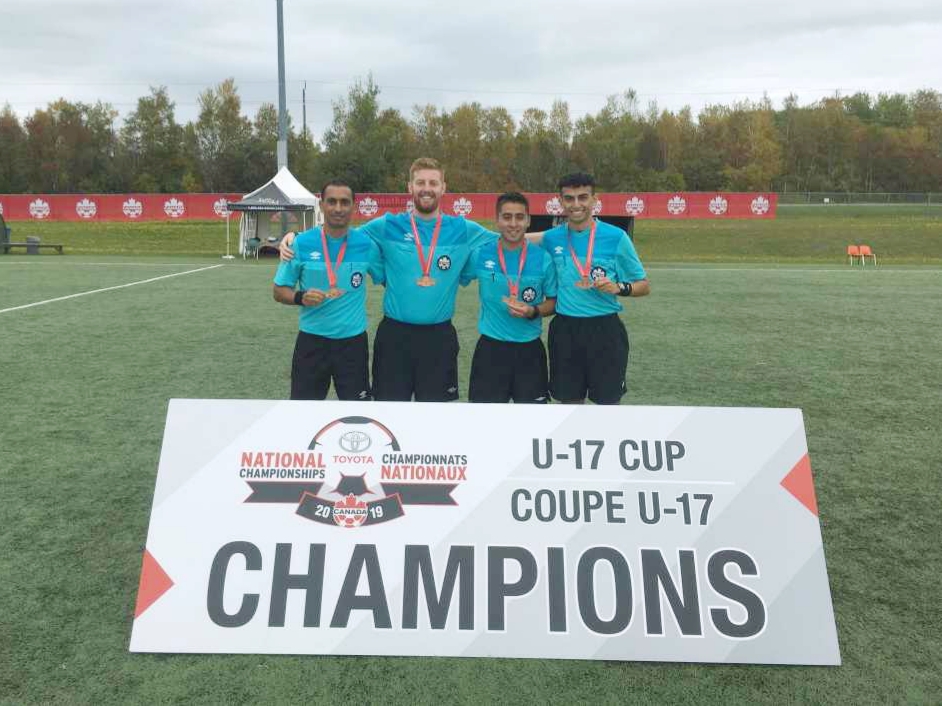 Well done to six of our New Brunswick match officials, who were selected to officiate at the Toyota National Championship Boys U17 Cup in Prince Edward Island last month.
Kamel Ben Khalifa was Assistant Referee 1 (AR1) and Tyler Cook was fourth official for the gold medal game, which saw Alberta team Calgary Foothills emerge victorious with a 1-0 win over Woodbridge SC from Ontario.
The province was also represented in the bronze medal game between Surrey United from British Columbia and Halifax County United from Nova Scotia. Julia Short was AR1, while Sam Bliss was the fourth official.
Allie Kabba and Ryan Owens were also selected to be part of finals day in referee and AR1 roles in PEI.
Interested in becoming a referee? Click here!