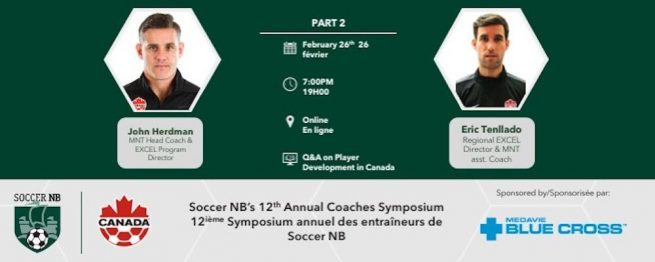 12th Annual Coaches Symposium (PART 2)
CALLING ALL COACHES AND SOCCER LEADERS!
Save the dates! This month, we have additional guest speakers, John Herdman and Eric Tenllado, who will be answering YOUR questions on Player Development in Canada. This conference will be held virtually on February 26th at 7PM.
REGISTRATION LINK FOR JOHN HERDMAN AND ERIC TENLLADO:
https://forms.gle/FKM5YKy9RX6NbpZA9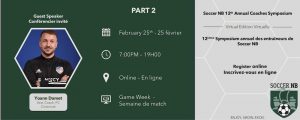 Yoann Damet will be speaking about Game Week on Feb. 25th at 7PM. Register online NOW!
REGISTRATION LINK FOR YOANN DAMET:
https://docs.google.com/forms/d/1IEd_MTu93fS-9wbgDxT-8XIxCtGwwvM8Bxs-ovZGWYg/edit?ts=6018b6d7