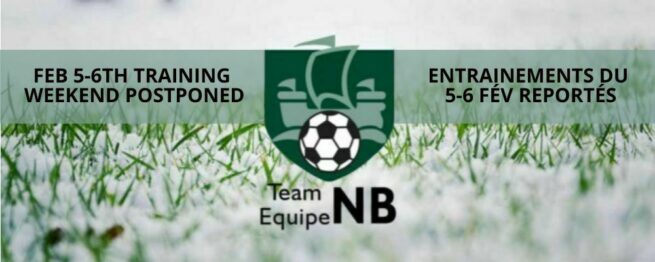 Team NB Training Weekend Postponed (Feb 5-6th)
Team NB training weekend postponed to further date. 
Unfortunately with the current weather, we have decided to postpone this weekends' training camp (Feb.5/6). Safety has always been our top priority.
We will be rescheduling this weekend to a later date, which will be announced later this weekend or early next week. Stay tuned for more updates!
Thank you and have a good & safe weekend,
Soccer New Brunswick
Web: https://www.soccernb.org/
Email: admin@soccernb.org
Tel: (506) 830-4SNB