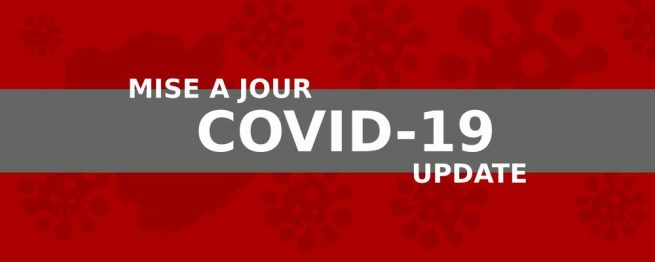 COVID-19: Level 2 Winter Plan Measures
Good afternoon,
As announced during today's GNB press conference, we are happy to confirm a return to organized sport and recreation activities in Level 2 of the COVID-19 Winter Plan: Level Measures  effective, January 28th, 2022 at 11:59pm.
You will find attached and on our website the COVID-19 Winter Plan Level Measures for Sport and Recreation (27.01.22) document with further clarifications for sport organizations and facility operators.
Please note that GNB has prepared another document which describes high level guidance in Level 2 for sport, music and recreation. It will be available here shortly.  
Finally, please understand that this pandemic is very much still a threat to our communities, especially more vulnerable populations. Organizations are encouraged to proceed with their programs cautiously and avoid unnecessary activities that can contribute to further outbreaks. More information on all measures can be found here: Living with COVID-19
The Sport and Recreation Branch
Dept. of Tourism, Heritage and Culture (THC)
Soccer Specific:
Children under the age of 12:
– Physically distanced practices/training is permitted within a single team/group up to a maximum of 25 athletes (does not include coaches)
– Games are not permitted.
– A single team/group is defined as a group having no physical interaction with another group. If the space allows for it, two teams can be on the same playing surface as long as they do not interact with each other. The size of the group should be determined based on the ability to maintain 2m physical distancing during practice.
Individuals 12 & over (includes adults):
– Practices/Training is permitted with a single team/group.
– Two (2) teams are permitted to play each other in a single day.
– Tournaments are not permitted.
– Where a person recently turned 12 in 2021 or 2022, that person has 60 days after their 12th birthday to be fully vaccinated before any requirements to show proof of vaccination for practices/training.
– Children who turn 12 in 2022 (and children who recently turned 12 in 2021) who are fully vaccinated may participate in competitions with the rest of their team who is 12 and over.
[Soccer New Brunswick Office]