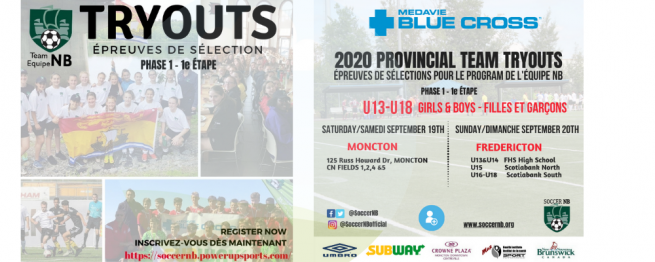 *Phase 1 – 1e Étape
Soccer New Brunswick is inviting all talented soccer players from across the province to come Tryout for Team New Brunswick. The age groups are U13 (2008+), U14 (2005), U15 (2006), U16 (2005), U17/18 (2004-2003), Male and Female.
Girls & Boys Tryout
Saturday, September 19th, 2020 in Moncton (CN Sporstplexe – 125 Russ Howard Dr, Moncton)
Sunday, September 20, 2020 in Fredericton Nashawaaksis Middle School fields -324 Fulton Ave., Fredericton)
printable version of details updated PROVINCIAL TEAM TRYOUTS 2020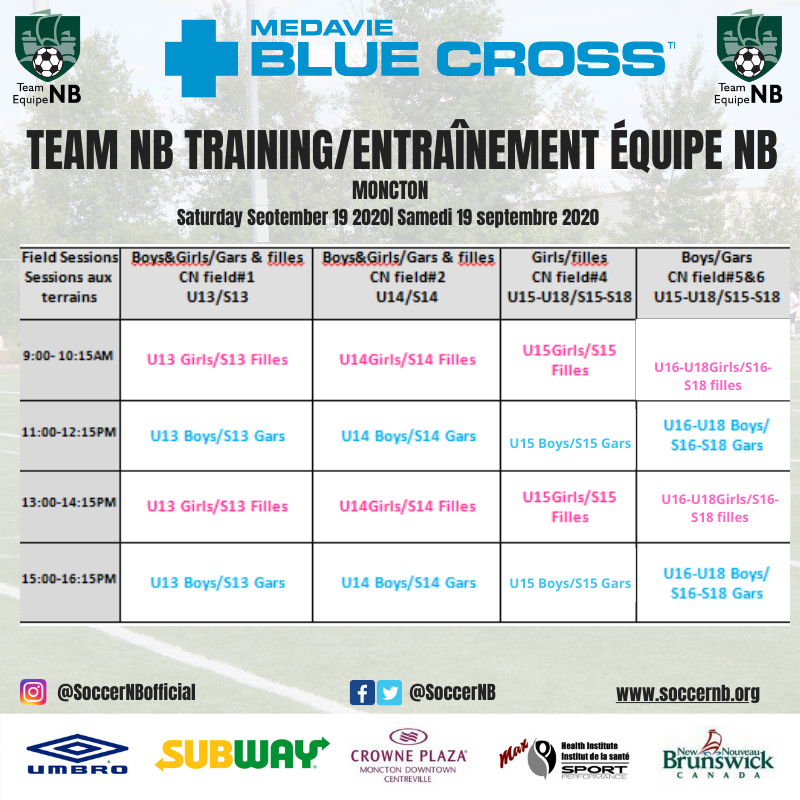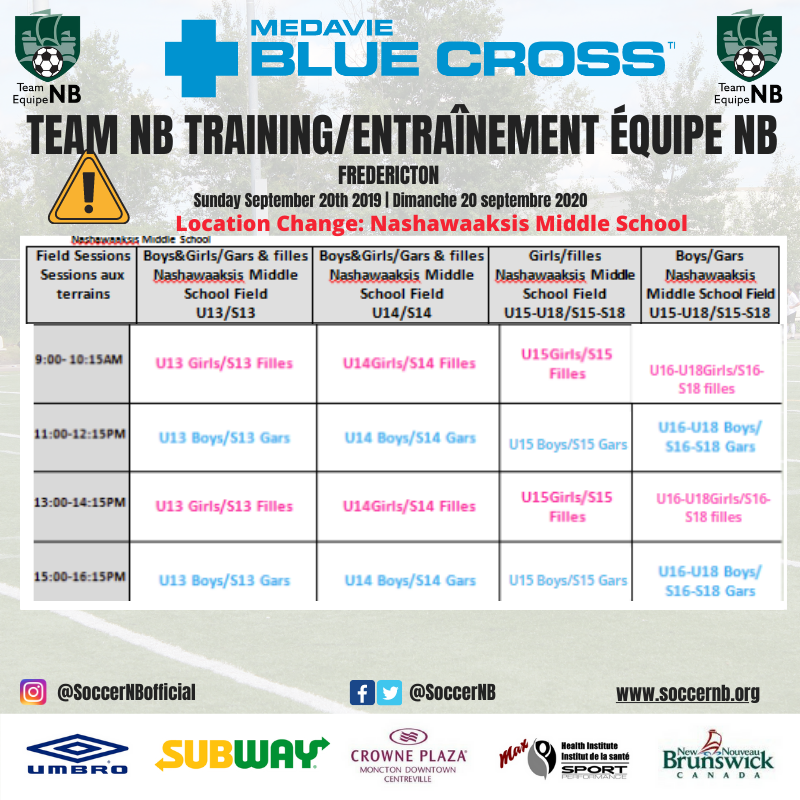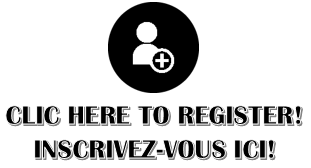 Cost is $20 (online /cash or chq) – Payments will be taken on site upon arrival.
Receipts will  be issued.