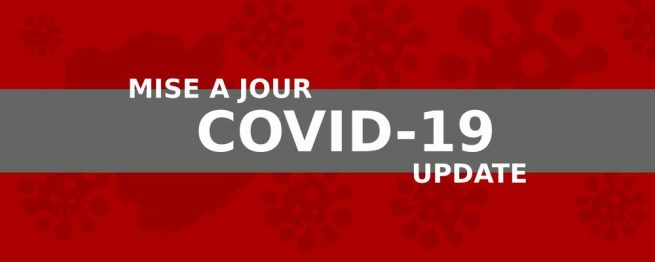 Return to Play (COVID-19): Orange Phase Changes Alert Level Restrictions
Monday March 1st, 2021
IMPORTANT UPDATE: (COVID-19) Orange phase changes to alert level restrictions
Soccer New Brunswick has been monitoring the most recent developments with the Coronavirus (COVID-19) for New Brunswick.  Effective Feb 26th 11:59pm there have been some changes to the Orange alert level restrictions affecting Recreation & Sports Organizations. The Frequently Asked Questions document has been updated to reflect these changes and can be viewed at https://tinyurl.com/FAQC19
These changes include but are not limited to the following:
In the Orange alert level: Intra-squad scrimmages are allowed within a single team/group but games, competitions, meets or races against other teams/groups are not allowed. Organizations must identify and implement means to limit the number and intensity of close contacts during the activity while strict physical distancing and mask use is required at all times off the field of play. (this means brief contact is now allowed but efforts to limit the contact where possible is still required)
Sessional clinics/camps that host participants who are not together on a seasonal/weekly basis are still not allowed
As a result of these changes phase 2 of the Soccer New Brunswick Return To Play  is now permitted to allow intra-squad  scrimmage within a single team/Group. All reasonable attempts shall be made to respect physical distancing measures as much as possible
Soccer New Brunswick is working to ensure the continuity of our activities in the best possible way so we can keep moving forward.
We invite you to consult our social networks and our website to learn about the programs and also to keep up to date with the latest developments.
Soccer New Brunswick will update this notice as more information becomes available.