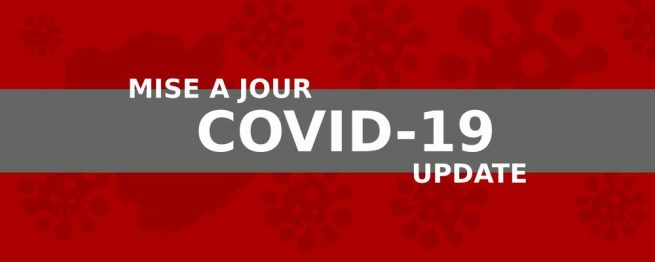 IMPORTANT UPDATE (COVID-19): Current Health Alert & Outdoor Field Community Use
Monday April 19th, 2021
IMPORTANT UPDATE: (COVID-19) Current Health Alert & Outdoor Field Community Use
Soccer New Brunswick has been monitoring the most recent developments with the Coronavirus (COVID-19) for New Brunswick.   All zones and communities in the province, including the Saint-Quentin and Kedgwick regions in Zone 4, remain in the Yellow level.
A section of Zone 4, including Edmundston and the upper Madawaska region, is in lockdown as per the province's mandatory order.
A section of Zone 4, The communities of Saint-Léonard, Grand Falls, Drummond, New Denmark and Four Falls are now in the Orange level.
Soccer in Red and lockdown Level is currently suspended.
Soccer in Orange Level follows phase 2 of the Soccer New Brunswick Return To Play permitting intra-squad scrimmage within a single team/Group. All reasonable attempts shall be made to respect physical distancing measures as much as possible
The rest of the Province will remain in Yellow and will continue phase 3 of the Soccer New Brunswick Return To Play. Sport team will be allowed to play within their league across zones, following their operational plan. Tournaments or larger events within a zone may be permitted, subject to the approval of an operational plan.
Soccer NB has received additional guidance specific to Recreation & Sports Organizations. The Frequently Asked Questions document has been updated to reflect these changes and is attached.
Changes to the Covid-19 Frequently Asked Questions include but are not limited to the following:
Although Community Use of School has been delayed (as per email sent Tuesday, April 13th), please note that the Department of Education and Early Childhood Development has confirmed on Friday April 16th that this does not include outdoor fields.
Given the additional concern with the variants, Public Health has informed us that only essential travel is recommended in and out of Orange level zones (as well as red/lockdown). Organized sport is not considered essential travel. The table with more detail has been updated. You may recall that this was the guidance that was in place prior to February 26th.
Clarity on gatherings and venue capacity limits. Unfortunately, spectator limits in outdoor venues remain unclear. We will communicate once confirmed.
Additional guidance for mask use at outdoor venues
In our March 25th communication, GNB Sports Branch mentioned that they were in discussions with Public Health on a potential loosening of restrictions for sport (Yellow Alert Level). With the outbreak in zone 4, the concern with the variants and the continued pressures on the health care system, any loosening of restrictions for organized sport must be delayed. We remain hopeful that organizations will be able to run programming at the Provincial level especially for high performance athlete development later this Spring. Until then we ask that organizations focus their activities at the regional level and continue to be vigilant.
We are here to support you so please feel free to reach out if we can assist you.