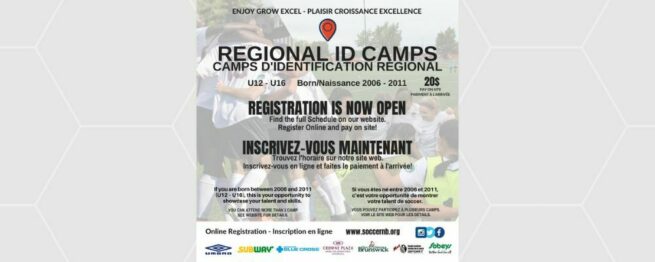 2021 Regional ID Camps REGISTRATION NOW OPEN!
Soccer NB will be holding Regional ID and Technical Development Camps this fall starting the first full weekend of September 2021. These Development Camps promote a higher level of play through technical and tactical training in a FUN, yet demanding atmosphere.
Our objective is to identify areas that need improvement and provide training to help players advance their skill level. It is an opportunity to scout our future soccer stars for the Teams NB and Canada Games.