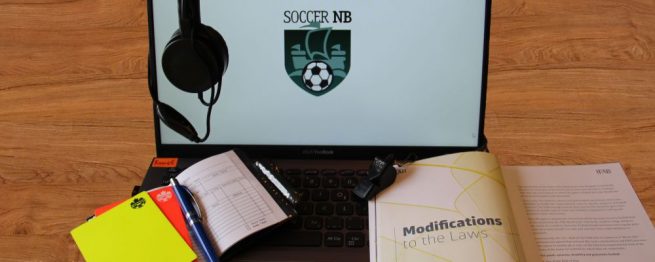 Referee Workshop During Social Distancing
Many changes were made in the 2019/2020 Laws Of The Game.
These modifications are applied starting April first, 2020 in New Brunswick.
For this purpose and to ensure that NB referees are up to date, Soccer NB offered 8 sessions as a Refresher Course this year.
All Session were presented Online by 7 NB instructors who also took this course On February 1st, 2020.
4 Canada Soccer Guests have attended the course:
Joe Audi: National assessor & National Championships Referees Supervisor.
Carman King: Canada Soccer National Referee Committee Member.
Isaac Raymond: Canada Soccer Referee Manager
Pierre-Luc Lauzière: National Referee & Current MLS and CONCACAF Referee.