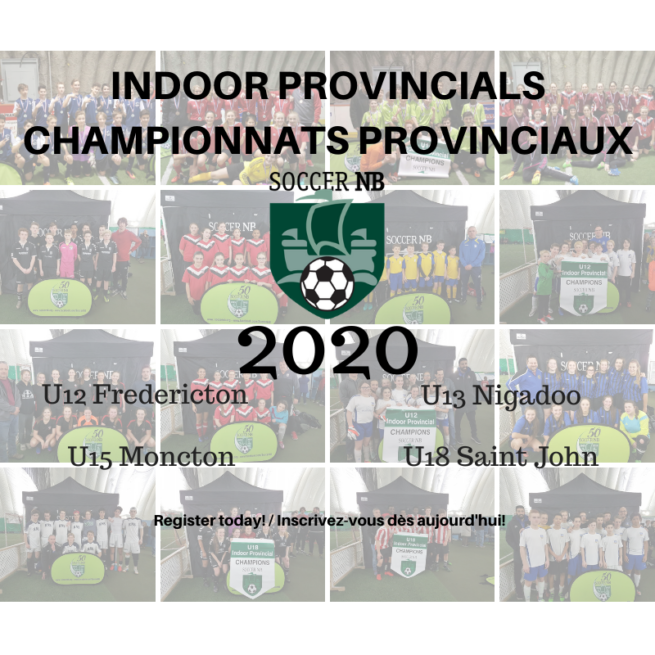 The 2020 Soccer New Brunswick Indoor Provincials will take place on April 3th/4th & 5th, 2020.
Locations:
Fredericton UNB Dome (BMO): U12 boys/girls divisions
Nigadoo Sportsplex: U 13 boys/girls divisions.
Moncton Sportsdome: u15 boys/girls divisions
Saint John Fieldhouse: U18 boys/girls divisions
Cost: Cheque ($320) to be made to Soccer New Brunswick.
To register, please complete the following form.
Mailling address:
607 St-George Boulvard Unit: 103A
Moncton, NB, E1E C2C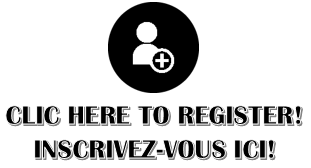 —
2020 Rules & Regs – INDOOR_PROVINCIALS_2020
—
2020 SCHEDULES
U12 – Fredericton Schedule:
U13 – Nigadoo Schedule:
U15 – Moncton Schedule:
U18 – Saint John Schedule:
—
HOTEL FOR TEAMS –
CROWNE PLAZA MONCTON
Rate $139 for double occupancy, additional $10 per extra person in room.
Complimentary Parking.
Full hot breakfast buffet for 2 included in rate (served in restaurant from 6am until 10.30am).
The participants can call 1-866-854-4656 or 506-854-6340, they just need to mention the block code CGZ to benefit from the special rate or they can use the booking below.
FREDERICTON INN

The Group rate of $ 109.00 + taxes would be in effect for you (including breakfast).
The Fredericton Inn
1315 Regent Street
Phone: (506) 450-3038
Fax: (506) 458-5448
Toll-Free: 1-800-561-8777
COMFORT INN BATHURST

1170 St.Peter Ave, Bathurst, NB. 506.547.8000
Code: Soccer NB U13 Group Rate
$116.99/room and $10 for each additional player.