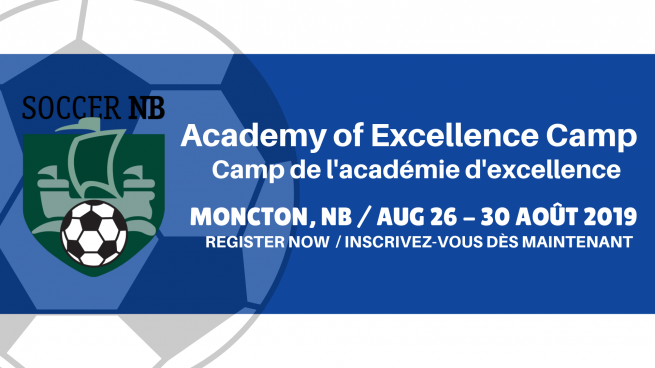 Academy of Excellence Camp – Moncton
The Academy of Excellence camp is a demanding training opportunity designed for the player who intends to reach the highest possible level. Professional coaches with the highest qualifications and experience in Soccer staff, provide instruction in both individual skill development and advanced group tactics.
Le Camp de l'Académie d'excellence est une opportunité d'entraînement exigeante conçue pour le joueur qui s'attend de se rendre au plus haut niveau de soccer possible avec des entraîneurs professionnels.
Traget Groups / Groupes
U13 Groups (2006-2008) & U16 Groups (2003 to 2005)
Details / Détails
August 26 – 30 Août 2019
Moncton – Rocky Stone Field
Cost/Coût: 150$
Drop off/ Arrivée à chaque jour: 8am
Pick up / Départ: 4pm