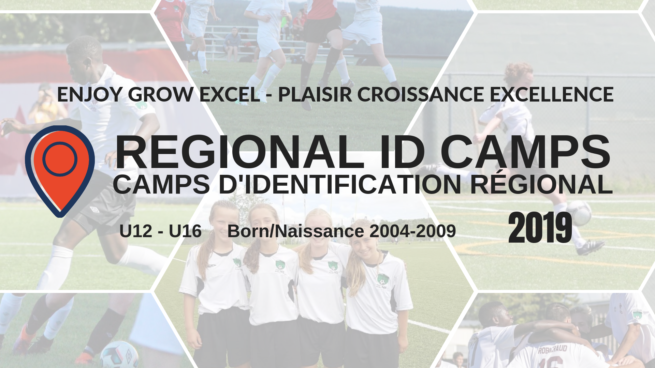 2019 Regional Identification Camps
If you are born between 2004 and 2009 (U12 – U16), this is your opportunity to showcase your talent and skills.
Technical Development Camp
Soccer New Brunswick ID and Technical Development Camp is promoting a higher level of play through technical and tactical training in a FUN, yet demanding atmosphere.
It is an opportunity to scout our future soccer stars for Teams NB and Canada Games.
Why Come To Soccer NB Camps?
Be exposed to technical and tactical training.
An opportunity to get scouted by National coaches.
Experience intense and fun training.
Be challenged to set new limits for yourself.
Work with nationally qualified staff and learn from professional coaches.
Field Confirmation will be posted shortly. Find Dates/Locations in Registration Link.
20$ to be paid on site!
—