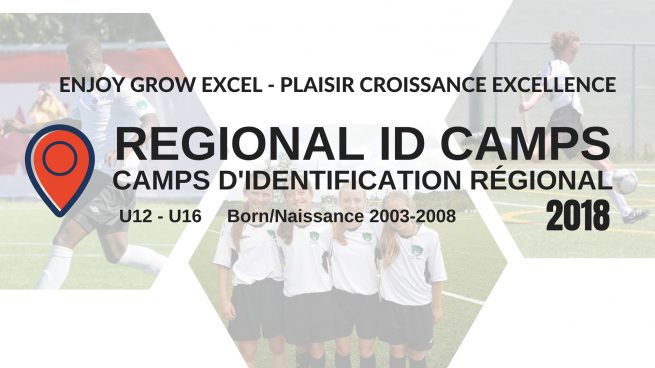 Register Now for 2018 Regional ID Camps
Technical Development Camp
You can register online NOW: ID CAMP REGISTRATION LINK
Find out about location and times here (Schedule): ID CAMP INFORMATION LINK
If you are born between 2003 and 2008, this is your opportunity to showcase your talent and skills.
Soccer NB will be holding a Regional ID and Technical Development Camp this fall starting September 1st 2018 and will be in Oromocto on August 17th!
Soccer New Brunswick ID and Technical Development Camp is promoting a higher level of play through technical and tactical training in a FUN, yet demanding atmosphere.
Our objective is to identify areas that need improvement and provide training to help players advance their skill level. It is an opportunity to scout our future soccer stars for Team NB and Canada Games.
Why Come To Soccer NB Camps
Be exposed to various forms of technical and tactical training.
An opportunity to get scouted by National coaches.
Experience intense and fun training.
Be challenged to set new limits for yourself.
Gain the kind of confidence that inspires others.
Work with nationally qualified staff and learn from professional coaches.
FOLLOW US ON FACEBOOK & TWITTER FOR UPDATES AND NEWS. (@SoccerNB)
FOLLOW US ON INSTAGRAM FOR MORE EVENT PICTURES. (@SoccerNBOfficial)