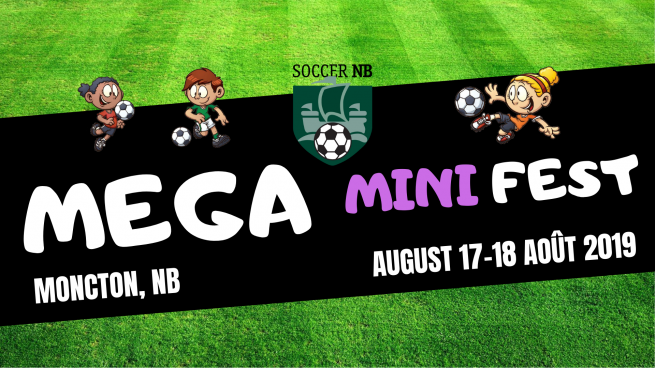 The MEGA mini-fest is a fun soccer tournament that is hosted by Soccer New Brunswick.
The tournament offers a minimum of 3 guaranteed games for House, Division 1 and Premier male and female teams in the U10 through U12 age groups and is located at the CN Sports Fields in Moncton NB, which has beautiful grass fields.
Come join us for a FUN weekend to celebrate the summer season!
Registration deadline: Thursday August 8th 2019
New Sponsor for the event to be annouced next week! Stay Tuned!