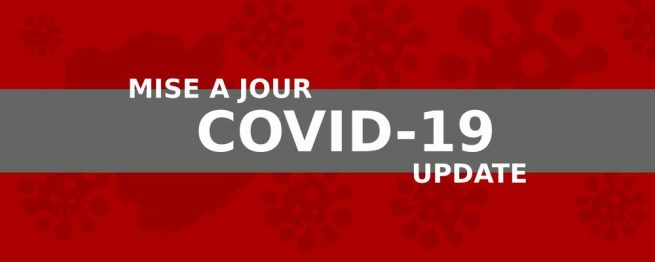 COVID-19: IMPORTANT UPDATE
Thursday January 14th, 2022
IMPORTANT UPDATE: (COVID-19) Level 3 of the COVID-19 WINTER PLAN.
Soccer New Brunswick has been monitoring the most recent developments with the Coronavirus (COVID-19) for New Brunswick. Effective 12:01 this am (January 15th) all Zones move to Level 3 of the COVID-19 WINTER PLAN.
All Soccer in-person activities are not permitted with people outside a single-household bubble.
Soccer New Brunswick is working to ensure the continuity of our activities in the best possible way so we can keep moving forward. Please stay tuned for online programs for our players, coaches, and referees.
We invite you to consult our social networks and our website to learn about the programs and also to keep up to date with the latest developments.
Our office will be closed to the public for the time being as we work remotely and practice our own due diligence during these troubling times. For inquiries please communicate with us via email.
Soccer New Brunswick will update this notice as more information becomes available.
Soccer New Brunswick
www.soccernb.org
Tel: (506) 830-4SNB
 ===============================================