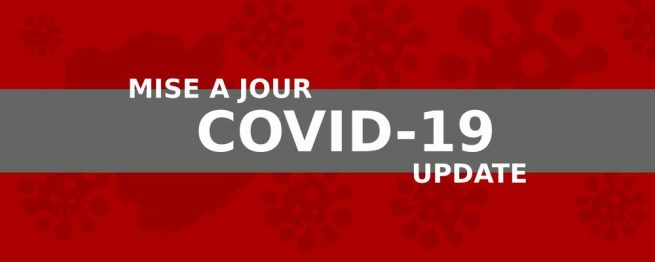 Return to Play (COVID-19): Update Yellow Phase – Health Alert Additional Restrictions
Monday March 15th, 2021
IMPORTANT UPDATE (COVID-19): UPDATE YELLOW PHASE – ADDITIONAL RESTRICTIONS
Soccer New Brunswick has been made aware of additional restrictions that Public Health has put in place for Sports and Recreational competitions for regions in yellow alert level.
As a result, the Covid-19 Frequently Asked Questions – (10.03.21) has been adjusted to meet the requirements of the Mandatory Order. The rationale provided for the additional restrictions relies mostly around the concern around having people from several regions travelling to another region for organized sport activity.
Sport competitions with less than 150 participants are allowed as follows and do not require GNB approval:
Games/Competitions with one other team/group in a single day are allowed across zones provided each respective group practice together on a regular basis, or the game/competition is restricted to an intra-squad/club event.
Tournaments and clinics with less than 150 participants are permitted but all participants in any tournament or clinic must reside within the health zone in which the event is to take place.
Soccer New Brunswick is requiring that all club members obtain our approval prior to out of Health Zone competition. COVID Yellow Phase Regional Competition Travel Request.
This means that the guidance allowing individual sport events or provincial level clinics under 50 participants to take place is not applicable. Instead, a dual-club meet/competition/race between 2 consistent training groups from 2 different health zones could be allowed.
During the Yellow Phase Health alert we continue with phase 3 of the Soccer New Brunswick Return To Play and with game regulation Low Contact Games
We are hopeful that restrictions will be eased by the end of March however in the meantime we would ask our Members to run your usual local programming. We are here to support you so please feel free to reach out if we can assist you.