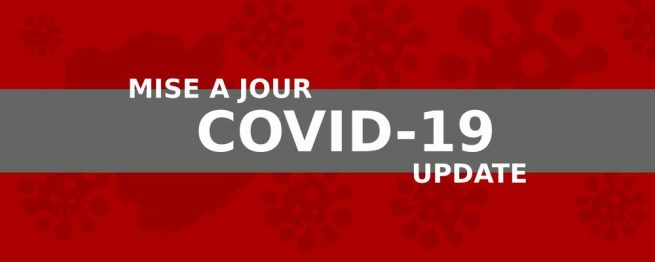 Memo: Coronavirus Update (COVID-19)
Friday May 1st, 2020
Memo: Coronavirus Update (COVID-19)
Soccer New Brunswick, in consultation with Canada Soccer and provincial government authorities have been monitoring the most recent developments of COVID-19 and are currently assessing operational plans for Return to Play.
We had a meeting with our provincial government and the sport branch, where they listened to our concerns and challenges of our community. We are committed to work on an innovative return to play protocol where our soccer community will play a big role. The safety and health of our participants will be first and foremost in the decision-making to come.
Other Canadian provinces associations have also begun the process of planning the re-opening of soccer operations in a phased-in approach.
There is now an opportunity to begin thinking about what that Return to Play might look like for soccer in our province. Soccer New Brunswick will organize a call with its members to collect input on what Return to Play may look like.
Soccer New Brunswick is working to ensure the continuity of our activities in the best possible way so we can keep moving forward.
Soccer NB makes available to its members online programs, including:
– Personalized home program for players.
– Online courses and workshops for coaches.
– Online courses and workshops for referees.
We invite you to consult our social networks and our website to learn about the programs and also to keep up to date with the latest developments.
Please note that, virtual training must only be available to registered members (no live streaming to the general public)
For any questions relating to your regional or club activities, we invite you to contact your club or league directly.
Thank you for your patience and understanding.
Soccer New Brunswick
Tél. : (506) 850-9031