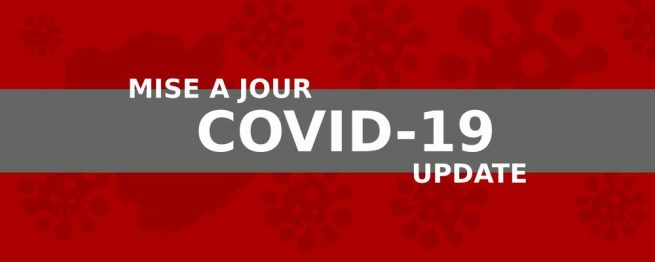 Memo: Coronavirus Update (COVID-19)
Since the announcement of March 13, 2020 concerning the cancellation of all sanctioned soccer activities, without exception, the situation of COVID-19 has once again rapidly changed.
This situation creates a lot of uncertainty about the start of the outdoor season and the holding of several events.
The situation is not easy, especially for children who feel anxious, or who find the time long. It will be necessary to grasp this unprecedented situation to make it a life lesson, to build the resilience of our community and your young people, and to develop their flexibility and creativity.
Soccer New Brunswick is able to confirm the following for the time being:
Cancellation of March ACT tournament.
Cancellation of the provincial indoor championship (April 4-5).
Reschedule the NB Teams April camps (scheduled for 11, 12 and 18, 19) for the month of May (May 2,3 and 9, 10).
Cancellation of team trips until further notice.
Reschedule training camps of excellence.
Reprogram the various courses and workshops for coaches and referees to online delivery.
Decisions regarding other upcoming competitions and events will come in due course according to new government recommendations. For any questions relating to your regional or club activities, we invite you to contact your club or league directly.
The whole Soccer New Brunswick team continues to work on different attack plans according to different scenarios in order to prepare for the possible start of the season and minimize the impacts of this exceptional situation.
We invite you to consult our social networks and our website to keep up to date with the latest developments.
And, of course, please respect the guidelines of Public Health, especially with regard to social distancing.
We want to thank you for your patience and understanding.
Soccer New Brunswick
www.soccernb.org
Tel: (506) 830-4SNB