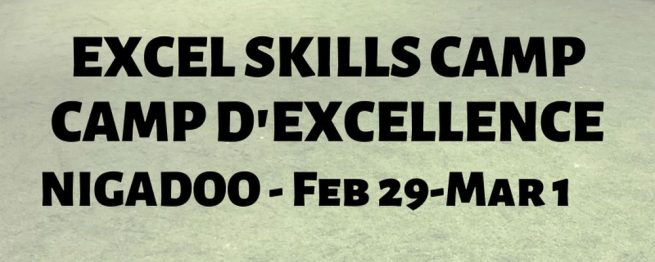 Event Postponed -TeamNB U15-U18 Training Mar 14-15
TeamNB U15-U18 Training Session scheduled at Nigadoo  since November 2019 is being postponed to a later date (still to be determined) due to  new protocol requested by the Government of New Brunswick this evening to amateur sports leagues as a result of concern surrounding the Coronavirus (COVID-19) .
We are also encouraging amateur sports leagues or social gathering activities like dance or theatre to consider suspending their non-essential activities.
At this time, in an abundance of caution and to address public anxiety, the Office of the Chief Medical Officer of Health recommends that any non-essential mass gathering (150 or more people) be cancelled or postponed until we are able to better determine the risk to our population"
Soccer New Brunswick may update this notice as more information becomes available.
Soccer Nouveau-Brunswick
Tél. : (506) 830-4SNB
Courriel: communications@soccernb.org